With the support of the Democracy Fund, the Knight Foundation, and local sponsors, the Agora Journalism Center at the University of Oregon's School of Journalism and Communication hosted three workshops in the fall and winter of 2017-2018 to explore and expand engaged journalism initiatives in three communities around the country: Boulder, CO; San Antonio, TX, and Charlotte, NC. This report summarizes what we set out to accomplish and what we and the participants learned during that process.
Our goal was to convene journalists and others working in media outlets and civic organizations, along with educators, students, funders and others, for face-to-face interaction and peer-based learning around doing community engagement and engaged journalism, broadly defined.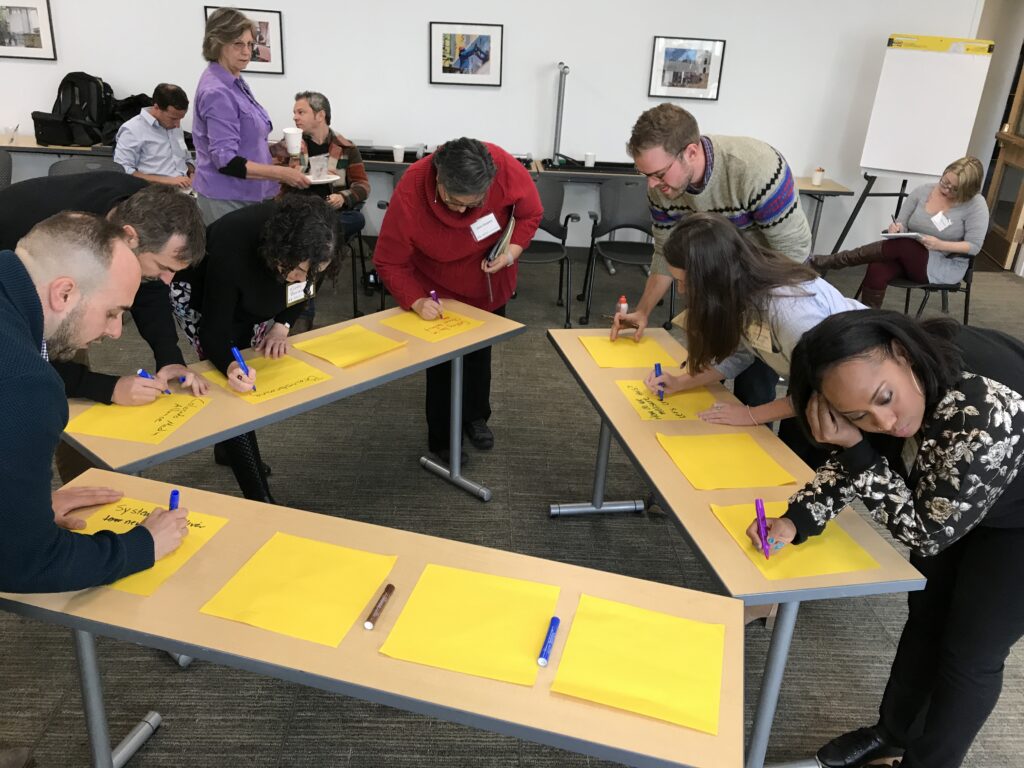 Throughout the workshops, participants experienced various facilitation models that can be used for community engagement. We also worked to develop a framework to orient journalists and others doing engagement work. We strove to create an environment of cooperation so that each cities' emerging community of practice could grow. One of our simplest goals was to connect people doing (or wanting to do) engagement work, and facilitate relationship building that, we hope, has lasted beyond each convening.
Read the full report.